Mobile Mechanic Mcallen - Frequently Ask Question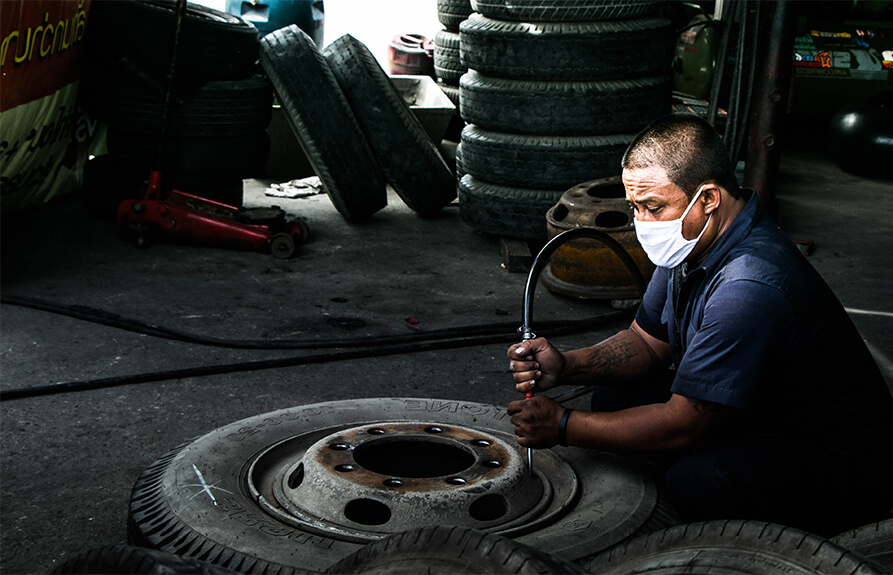 What is a Mobile Mechanic?
Mobile mechanic is the new way to get your vehicle repair at home, on the side of the road, at your office or anywhere else. Instead you take your car, truck or van to an auto shop. They come to you.
Do Mobile Mechanic Charge a Fee to come you?
Depend on the mobile mechanic service, sometime if they come and tell you what is wrong with your automobile and you let them do the repair. They might wave the fee for you or the best way to find out is Click here and just asks them.
Can a Mobile Mechanic Service Fix My Automobile Anywhere?
Yes, a mobile mechanic service can repair your car, truck or van anywhere, at your house or home while watching them doing their work or you could be doing whatever you please while they are working in your vehicle, at your job while you are working, at your office while you are taking care of your business or on the side of the road.
Do I Buy My Parts or the Mobile Mechanic bring their parts?
Majority of the time you purchase you own part so you can keep your parts warranty or you could let them buy the parts for you. If you think it is going to be cheaper, if they use their commercial account they have with auto parts stores.
What is the method of payment for Mobile Mechanic Service?
All mobile mechanic Service prefer cash as their method of the payment while some of them will take credit card or check as a payment and others will not take them.
Can Mobile Mechanic Service complete larger repair work on site?
Professional Mobile Mechanic Vans or Truck are fully equipped workshops so we can conduct most repairs on site. For select larger jobs we may take vehicles to a partner workshop, but we'll do the running around for you at no extra charge – so you can get on with your day.
Can a mobile mechanic service fix any types of vehicles?
No, some mobile mechanic service can only work on gasoline vehicle while other can work on both gasoline and diesel automobile.
Can Mobile Mechanic Service repair my motorbike, scooter, or commercial vehicle?
Yes and No. Some can other may not. All You have to do is ask. Even do the odd tractor, caravan and trailer.
Do mobile mechanic service provide guaranty for their work?
Most of them do give guaranty for the mechanic work they do on their parts they install or replace.
What is the open hour of Mobile Mechanic Service?
Some mobile mechanic service work on the week and holidays, while some of them only work on the week days; the best way to find out is call and ask.
What kind of cars does Mobile Mechanics of McAllen repair?
Mobile Mechanics of McAllen provides a complete range of repair and maintenance services. We handle all makes and models of cars, truck and SUV's whether imported or domestic.
What are my payment options?
Mobile Mechanics of McAllen accepts VISA, MasterCard, Debit and Cash. We also offer payment plans for major repairs. Call us for more information.
How often do I need an Oil Change?
The general rule for oil changes on any vehicle is every 5000 miles. We recommend following the manufacturer's instructions to ensure the peak performance of your vehicle. Consult with our auto repair experts for more information.
How often should my brake system be inspected?
According to the manufacturer's recommendation, the brake system should be inspected every 12 months.
What should I do if my "check engine" light comes on?
When the check engine light comes on in your vehicle it doesn't necessarily signal a need for major repairs. To be certain, have your vehicle checked by a professional. Visit the service pages on this site for more information.
Do you offer transmission maintenance services?
Mobile Mechanics of McAllen offers inspection and transmission flush services that include filter, gasket and fluid replacement.
What type of transmission repair does Mobile Mechanics of McAllen provide?
Our certified mechanics provide complete transmission repairs and rebuild for any foreign or domestic vehicle. This means we can help our clients with just about any motorized vehicle of any make! When it comes to transmission repairs, we're the go-to company!
Is preventative maintenance important?
Yes. If your vehicle is properly maintained it will last longer, operate more efficiently and save you money in the long run. Your owner's manual outlines recommended maintenance schedules for your vehicle. Just like anything in life, proper upkeep is key.
Do you offer smog tests for out of state cars?
Mobile Mechanics of McAllen does provide smog tests for cars that from out of state. Whether you're in town for an extended period of time or have decided to become a permanent resident but your license and information has not been updated, don't worry.
My car is leaking clear fluid, is that dangerous?
Liquid leaking from a vehicle is usually a sign that something is wrong. The clear liquid may just be water condensation which can come from the AC. This is perfectly normal. However, it could be brake fluid which can be clear though is usually a yellowish hue. Brake fluid will have an oily feel and a medium thickness.
My car smells funny but it is running fine, should I be worried?
The moment your vehicle begins emitting an odor, it is time to bring it in to the shop. There are certain smells that mean different things, and can signal almost anything. From a stuck brake and overheated engine to a leak in the fuel system or an electrical short.
As many people decide to have a pre-purchase vehicle inspection, there are still a vast number of people who choose not to proceed with one. This can be for a few reasons such as the ones listed here.
Many consumers are unaware an inspection of a vehicle before purchasing second hand is available from a mobile mechanic service.
Many individuals just don't have the budget or are unwilling to spend that little extra for an additional inspection
A lot of people spot a vehicle and decide they want it, if they take with them a mobile mechanic, they think there will be unnecessary aggravation from the seller.
In many cases, with regard to extra cost, and the extra aggravation. These can be negated by our mobile mechanics who perform these inspections.
Selling prices are often inflated, so when our skilled vehicle technician finds things which will need attention, or are not working, they can save you money which outweighs the inspection cost.
More importantly, some sellers resort to unscrupulous means to get rid of vehicles. Our mechanics will quickly see the signs that a vehicle has been made to look its best just to get rid of it. Mobile Mechanics of McAllen offers the most affordable rates for these vehicle inspections. If we charged too high, it would be a case that many people would opt not to continue.
We know, any person who purchases a vehicle with our recommendation will become a part of the family. The mechanic will immediately relate to the vehicle, should you need any vehicle servicing, and they will have an insight into what areas could pose potential problems.
Air Conditioning Problems in McAllen
When you see the symptoms, it is good to know the problems that cause them. With this, you can quickly call a mobile mechanic because you know your AC is faulty and you need an AC repair.
Hoses can work loose or wear. This would be on the inlet hose, and if this happens, no air can get to the AC unit.
Seals can wear, and if this happens, there is not enough pressure for the unit to work. Once this problem has been fixed, it would need to be recharged.
When the AC system cools, there is a lot of condensation. This is why small pools of water can form under your vehicle. With this, if the water doesn't escape as it should, it can cause mold and mildew. If this builds up, it prevents air from reaching the vents from the condenser.
BEST MOBILE MECHANIC 24 HOUR AUTO TRUCK REPAIR IN MCALLEN
MOBILE MECHANICS OF MCALLEN
REQUEST MORE INFORMATION. CONTACT US.